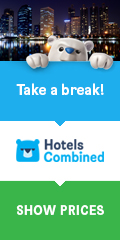 Aon in Zambia
Aon is the leading global provider of risk management, insurance and reinsurance brokerage, and human resources solutions and outsourcing services. Through its more than 66,000 colleagues worldwide, Aon unites to empower results for clients in over 120 countries via innovative and effective risk and people solutions and through industry-leading global resources and technical expertise. Aon has been named repeatedly as the world's best broker, best insurance intermediary, reinsurance intermediary, captives manager and best employee benefits consulting firm by multiple industry sources.
Aon Zambia differentiates itself from its local competitors through its ability to provide a full range of insurance and risk consultancy services via a global network of expertise. This includes retail insurance broking (all classes of non-life insurance), risk management services (loss control surveys), employee benefits consulting (group life assurance, funeral and medical schemes) and pension fund administration.
Aon Zambia has a staff complement of 31, is headquartered in Lusaka and operates a Copperbelt Branch located in Kitwe.
Aon's presence in Zambia dates back to 1952 when J.H. Minet Zambia Limited was established as a locally registered insurance broking and risk management company. The company was nationalized in 1976 but J.H. Minet's involvement continued in the form of a management contract for the nationalized entity, Zambia National Insurance Brokers (Z.N.I.B.), until 1989.
In 1997, Minet was acquired the following year by Aon by virtue of Aon's acquisition of the worldwide operations of the Minet Group. The rapid growth of the company resulted in Aon Zambia becoming the largest locally registered broker within three years of operational start up, a position which it continues to enjoy today. Aon Zambia is a wholly owned subsidiary of Aon International Holdings bv.